Increase Productivity for Your Los Angeles Business
IT Pros Management makes IT a streamlined part of all business operations. We monitor and maintain your technology environment to ensure your business does not experience remote downtime. We are always on standby in the event of needing onsite support.
We deliver the latest technology consulting, services, maintenance, and computer support to maximize our clients' profitability. Our critical IT services ensure that your business runs at maximum efficiency. From managed IT services to phones, security, and business continuity, we've got you covered.
Get the best IT support in Los Angeles for your business today.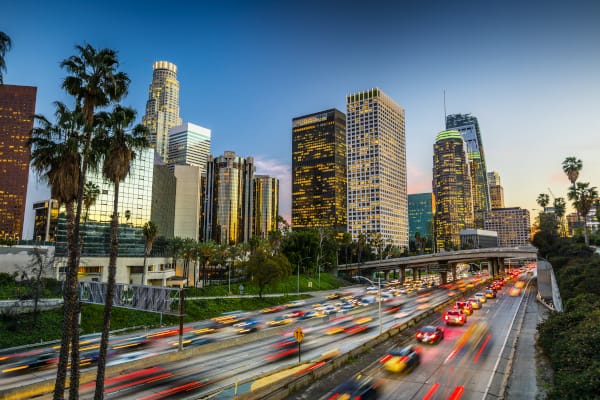 Step 1: Get a Quote
Contact us to schedule an on-site consultation and receive a free quote for our IT services after 1-2 business days.
Step 2: On-Boarding
If you choose to move forward with us, we will install our management tools, perform a detailed assessment of your IT environment, introduce ourselves to your staff, and start documenting your network. This step may take 30-90 days.
Step 3: Regular Reviews & Check-Ins
After setting everything up, we offer extensive training for employees and conduct reviews quarterly with our clients providing them with detailed reports on the state of their business. We also have a help desk available 24/7 for any issues as they come up.
Pricing
Our fixed rate services start at the following (depending on the complexity of your network):
$45 per device (Windows or Macs)
$75 per user
$12 per mobile device
$499 per location
$399 per server
$399 email support
$99 network printers and multi-function copiers
$399 backup
With our support, your team will never have to worry about IT. Your rate will NOT change. Truly, an all-inclusive, flat monthly rate. No hourly rates, no labor costs, no surprise fees, no hidden charges, or unpredictable monthly bills.
Our Guarantee
Think of our entire team as an extension of your business. We can help empower your employees with on-demand support that's just a phone call away so they can focus on revenue-generating initiatives instead. Our expert IT consulting and technology support services will give you the satisfaction you deserve. We will bend over backward to ensure you are happy with our IT management and network support services.