Reliable IT Support For Your Pasadena, CA Business
At IT Pros Management, we handle your IT so you can focus on growing your business operations. We provide efficient IT support to ensure your Pasadena business is always functioning optimally. If you need immediate IT assistance, our team is always on standby ready to help.
We keep up with the latest technologies to provide custom, profitable solutions for our clients. From cloud services to cybersecurity services, we can take care of all your IT support needs.
Get in touch with us to schedule a free consultation in Pasadena today.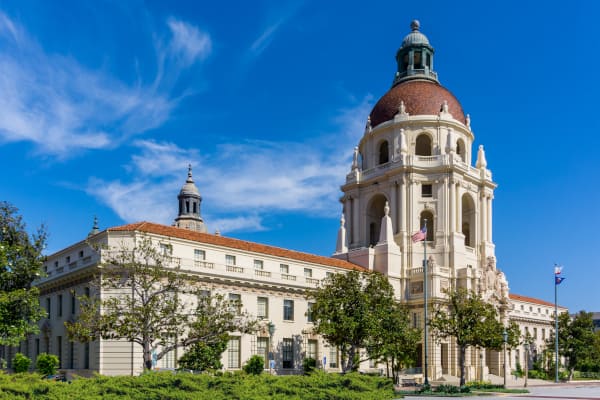 Our Services
Each of our services is critical for company security, efficiency, and profitability. Contact us to learn how our state-of-the-art tools, processes, and services can help increase your Pasadena business's productivity.
Step 1: Receive a Free Estimate
Get in touch with us to set up a consultation to receive a free estimate for our IT services based on your Pasadena business's specific needs.
Step 2: Assessment & Set-Up
If you choose to move forward, we will perform a detailed assessment of your current IT system, familiarize ourselves with the staff and the company, set up our management tools, and start working on your IT solutions. This step may take 30-90 days.
Step 3: Support & Check-Ins
Once we have set up you with the right processes, we offer training for your employees to make the transition easier for everyone. We also have quarterly reviews where we check in with our clients and send them reports on their business's IT environment and any updates worth sharing. We also have a help desk available around the clock if any issues ever come up.
Pricing
Our fixed rate services start at the following (depending on the complexity of your network):
$45 per device (Windows or Macs)
$75 per user
$12 per mobile device
$499 per location
$399 per server
$399 email support
$99 network printers and multi-function copiers
$399 backup
Our Promise
Our work is incomplete until you are content with our IT management and network support services. Our aim is to have you focus on growing your business rather than the IT issues your Pasadena business may be experiencing. Let our expert IT consultants take care of it.
Get An Estimate Today
Work with the best IT company in Pasadena, California for all your IT support needs.