Hire our IT services in Santa Monica, CA and stay on top of your game.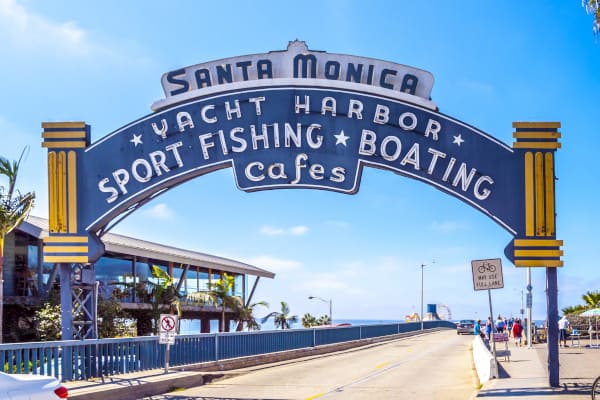 Stay Productive with Dependable IT Services in Santa Monica, CA
Network Support and Security
About 43% of cyber-attacks affect small businesses, meaning there's no better time to outsource your IT to professionals than now.
Our IT security team has the latest cyber-security solutions for malware, phishing techniques, ransomware, and other forms of cyber-attacks. Our cyber security services provide vigilant protection to your customers' and employees' data so that your business is never a target of cyber-attacks.
IT Infrastructure Management
Do you miss out on important business sales due to poor network support?
Our highly responsive 24/7 managed IT services and support are what your business needs. Our team of IT consultants will offer ISO certified IT solutions, helping your business generate substantial ROI within a short period. You'll have peace of mind since your IT infrastructure will be in the hands of professionals.
IT Consulting
The business world is ever-competitive. To stay relevant and on top of the game, you need to update your IT services with the latest technologies.
At IT Pros Management, we provide all-inclusive IT consulting solutions— back up services, cyber-security services, and computer support — that ensure your business is technologically advanced and protected from any risks.
Cloud Integration and Computing
Businesses in Santa Monica are moving to the cloud – and for a good reason. Cloud solutions enhance collaboration, communication, data accessibility, and overall efficiency. The cloud is also part of our back up services to ensure your data is recoverable in the event of an unforeseen disaster.
At IT Pros Management, we take the time to understand the strengths and weaknesses of your business so that we can design cloud solutions that best support your goals.
Why Your Business Needs Our IT Support in Santa Monica, CA
Keep Your Monthly IT Costs Predictable
It takes time, patience, and often a significant amount of capital to build and stabilize an in-house IT team. Managing these liabilities can be quite stressful, especially for small businesses.
By outsourcing your IT needs to us, you not only hire IT specialists who don't require any training, but you also save on the operating costs of your business since we charge on a flat rate basis.
Get Customized IT Solutions
We believe every business is different and needs customized, innovative IT solutions that tackle your specific challenges.
Get 24/7 IT Support
IT Pros Management offers round-the-clock managed IT support in Santa Monica to keep your business safe and running all day, every day. We're always available to offer the much-needed helping hand.
How Much Does IT Services Cost in Santa Monica, CA?
At IT Pros Management, we provide free IT consultation and flat-rate pricing for our IT services in Santa Monica. We'll draw up a simple contract that aligns with your business needs. We don't charge labor fees for upgrades, moving, or installing equipment. Our contract scales up as your business grows.
Grow Your Business with Professional IT Services in Santa Monica, CA
Looking for an IT company in Santa Monica that you can trust and rely on?
Look no further than IT Pros Management. With our up-to-date, fast, and full-service IT solutions, we're the IT partner your business needs to realize its full potential.